Get Unstuck [fast] Volume 1
Jan 25, 2023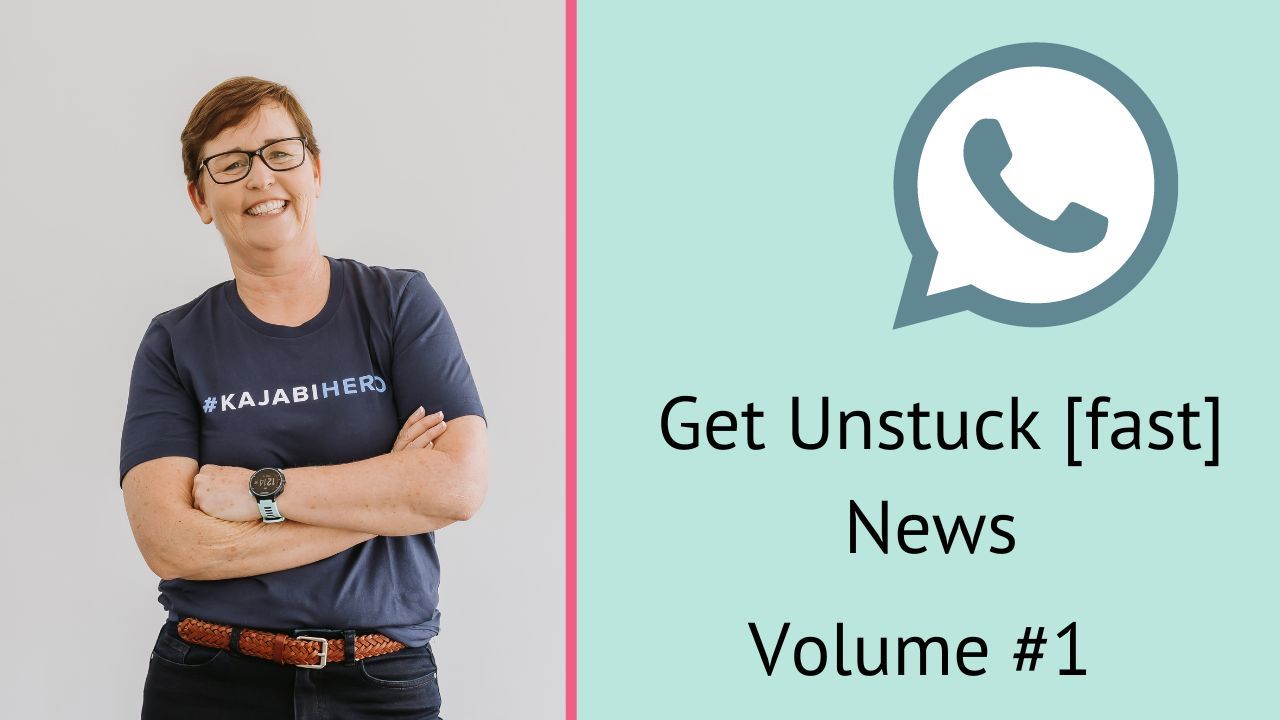 It seems I have become affectionately known as the Unstuck Me Queen or the Newbie Whisperer! I love these nicknames and love the fact that I am really helping people move forward! Perhaps it's because I was the newbie not long ago working it all out! I have decided that the main purpose of the "Unstuck Me" Newsletter is to save you time, effort, and frustration. I will be bringing you news of Kajabi updates, time-saving tips, and anything I think may be useful.
TIME-SAVING TIP: This week I have been asked on 3 separate occasions "how do I share my registration page with my audience?" Go to Website>pages>landing pages - next to the page you are wanting to share next to where it says publish/draft there are 3 dots click into those dots and you will see a number of functions. You will be able to copy the URL here and then share it on your socials and with your audience. Do not forget to click on the page details (via those 3 dots) scroll to the bottom and complete the SEO and Social Sharing information to make sure it shares correctly.
KAJABI UPDATE: Kajabi recently rolled out their "Pay what you want" offers, where you can now allow your audience to pay what they want (you can set a minimum price) at checkout. Wondering how you could use this?
Test if people will pay for your offer - great for offer validation!
Get a good idea of pricing for BETA programs
Sell more products to a broader audience who may not otherwise have been able to join you.
I have had a look and it is really easy to set up, just a checkbox when initially creating your offer and adding in a minimum amount if you want. I would love to hear if you are using this successfully.
KAJABI TRAINING WEBINARS: Did you know Kajabi is running a host of live webinars? From your dashboard scroll to the bottom and in the "get more out of Kajabi" block you will see join webinars. They have guest speakers as well as daily training. Scroll to Browse daily training schedule for a full list of webinars. I have seen people raving about them in the group, so definitely worth a look at.
Ok think that is enough for today, enjoy the rest of your week and if you get stuck get in touch and you will be moving forward again in no time!
Take Care
Gail Xx
Stay connected with news and updates!
Join our mailing list to receive the latest news and updates from our team.
Don't worry, your information will not be shared.
We hate SPAM. We will never sell your information, for any reason.